Hi guys! Is anybody still out there?
Today I'm going to do something a little bit different and talk about the books that I read in February. One of my goals for 2017 was to get back into reading, and let's just say I've been doing really really well with that. I did post January and February reading wrap ups on our youtube channel if you're interested in that. I wanted to have it in writing too though.. it's just a different experience. So if you're interested, please keep reading!
YA Fantasy/Fairytale - 1.5 stars
Beastkeeper
is about a 13 year old girl named Sarah who thinks she lives a pretty uninteresting life… until she learns her parents are actually on the run from magic. Basically a curse has been put on her family that says if you fall in love you'll turn into a beast if that person doesn't love you back... or something like that and we follow Sarah as she tries to find a way to break this curse.
I did not like this book, as you can tell from the 1.5 star rating. Maybe part of it was I had a hard tim relating to a 13 year old character but this book just wasn't for me. The beginning was whatever, the middle started to get promising, and then the end just tanked completely.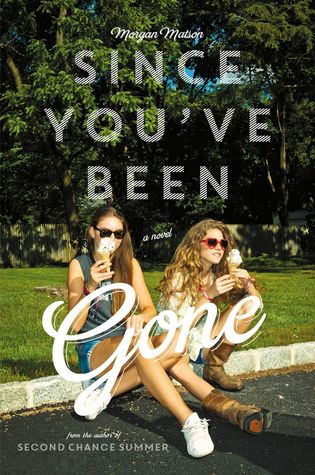 YA Contemporary - 5 stars
Since You've Been Gone follows Emily after her best friend Sloane disappears (not in a kidnapped way but in a her and her family left town way). The only thing Sloane leaves behind is a list for Emily to follow, including things like: apple picking at night, kiss a stranger, hug a Jamie.
I gave this book 5 stars because it is literally everything you could ask for in a YA contemporary book. And yes, there is a romance story line here, but to me this book is so much more about friendship. I really can't think of a negative to say about this book. If you're looking for a cute, ya contemporary book, look no further.
YA Fantasy - 3 stars
This book is told through the POV of three different characters: Lady Jane Grey, King Edward, and Gifford Dudley (who goes by G). It's loosely based on some historical events and then the authors added a group of people called the Ethians. who have the ability to transform into animals and that's where the magic element comes in. Basically King Edward is dying and he wants to marry his cousin Jane off to G… who is actually a horse by day (he hasn't learned to control his transformations). This follows the three of them trying to save their kingdom.
I did like that there are some strong female characters in this book and watching the relationship between Lady Jane and G develop was super cute... but overall, I really just felt meh when I was done reading. Everyone talked about how hilarious this book is, and while there were a couple funny moments, overall a lot of the "humor" seemed forced to me. I definitely think this book is overrated, but maybe that's just me being a brat.
YA Fantasy - 5 stars and 4 stars
I don't really think I need to say anything about Harry Potter.. I'm re-reading the series this year. It's impossible to be unbiased when it comes to rating these books because I love them. And I know I am not alone.
YA Historical Fiction - 4 stars
Salt to the Sea takes place during World War II and is about the very real maritime disaster involving the ship
Withelm Gustloff
. The story is told from 4 different POVs: Joana, Florian, Emilia, and Alfred. They all have their own stories and secrets.
Joana, Florian & Emilia meet up on their journey to the ship, and Alfred is a German Soldier.
This book will most definitely hit you right in the feels. There are a couple secondary characters that you will absolutely fall in love with and I will say I cried while reading this book. I really liked the short chapters as it kept the story fast paced and made me not want to put the book down. There's a tiny bit of romance in this book, but it's definitely not the focus.
Children's Mystery - no rating
These were nostalgic reads for me and I didn't rate them because I just don't know how I'm supposed to rate children's books when I'm an adult.
New Adult Contemporary - 4 stars
W
e follow a main character named Alex who graduates from college and leaves the US for London in hopes of becoming a successful playwright. She'll be staying with her friend Harry who met her while he was in the US as a foreign exchange student. Harry lives with his girlfriend so you can imagine the drama that comes with that.
I'm going to start with a negative... the pop culture references. They just felt SO forced and after about two pages I was rolling my eyes. It does get better as the book goes on because the references become less frequently mentioned. I do think this book did a good job with it's representation of what a panic attack feels like, and while there are some problematic things with how Alex's anxiety is handled in the book in my opinion, it was super relatable. This also takes place in London which is awesome. And her love interest is an Irish guy with dark hair and a leather jacket... sign me up. Overall a cute read and I enjoyed it.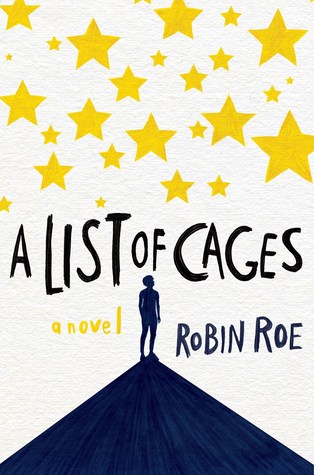 YA Contemporary - 3 stars
A List of Cages

is about a character named Adam and his former foster brother, Julian. Julian is being abused by his uncle but is trying to keep it a secret from everyone, including Adam. The story mostly revolves around the friendship between Adam and Julian. Trigger warning: This book deals with emotional and physical abuse.
This book has been beyond hyped, and don't hate me, but I just didn't like this book. I didn't feel like I connected to Adam or Julian, especially in the first half of the book. I did like how Adam and his friends took Julian under their wings and there were some cute moments. No spoilers, but I absolutely hated the ending. It just felt so rushed and forced and definitely contributed to my overall rating for this book.
YA Contemporary - 2.5 stars
In this book, Lara Jean writes letters to the boys she's loved but she just leaves them in a box…. until one day the letters accidentally get sent out. Through a series of events this leads her into a fake relationship.
This book was just.. whatever. This book has over 4 stars on goodreads so maybe I'm one of the few who didn't enjoy it as much. The letters don't actually play a huge part in the book besides kind of just getting the story going. Lara is supposed to be 16/17, but she very much reads like a 14 year old. I am a sucker for fake relationships, and there were some cute moments, but overall, it just wasn't what I hoped it would be.